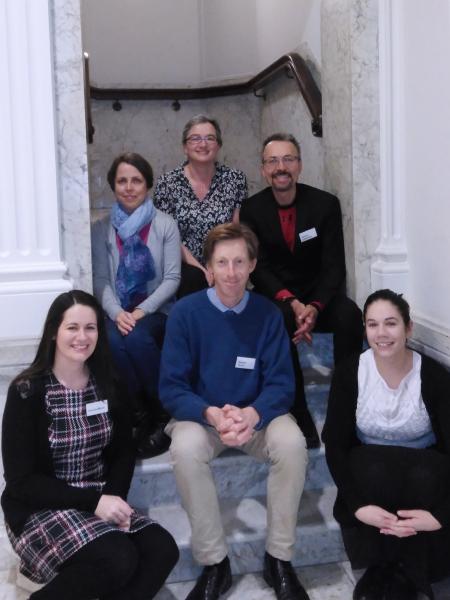 The Editorial team: (left to right): Back row Liz, Helen, Robert; front row Emma, Bob and Laura
Cochrane Skin are delighted to announce that we have appointed Robert Dellavalle as the new Joint Co-ordinating Editor of Cochrane Skin to work alongside Bob Boyle. We went through an open application process assisted by Karla-Soares Weiser (Deputy Chief Editor) and Martin Burton (Director of the UKCC) who provided help and guidance in following Cochrane procedures. The application has been approved by the Co-ed executive. 
Hywel Williams has stepped down, having founded the group and then served as Co-ed for the last 20 years. The handover took place at the annual Cochrane Skin meeting in Amsterdam on 15th and 16th January 2018.  Hywel will continue to contribute as an editor.