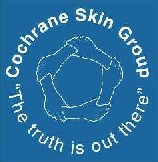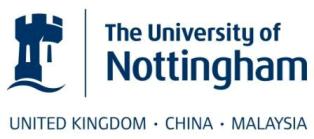 The Cochrane Skin Group is part of a larger international endeavour, The Cochrane Collaboration, with the aim of preparing, maintaining and promoting the accessibility of systematic reviews of the effects of health care interventions. The Collaboration is organised into different subject areas and fields, and is supported by national centres. Systematic reviews are of interest to health care providers, consumers, researchers, and other groups.
************************************************************************************************
Announcing the Cochrane Skin Group
Core Outcomes Set Initiative (CSG-COUSIN)
"Our mission is to develop and implement core outcome sets in dermatology in order to improve and standardize outcome measurement in clinical trials and to make trial evidence more useful."
Who is working in CSG-COUSIN?
The Cochrane Skin Group Outcomes Research Initiative (CSG-COUSIN) is a working group within the international Cochrane Skin Group. CSG-COUSIN was initiated by Prof. Jochen Schmitt and Prof. Hywel Williams in 2014 and supported by the editors of the Cochrane Skin Group. The collaborative initiative is co-ordinated by the Center for Evidence-Based Healthcare, University of Dresden, Germany.
CSG-COUSIN is a research group that is open for everyone with an interest in outcomes research and evidence-based dermatology and with enthusiasm to develop and implement Core Outcome Sets (COS) in dermatology.
For more information, please click here.

*************************************************************************************************
The Cochrane Skin Group is a network of people from all over the world committed to producing and updating reviews of trials relating to skin conditions. The process begins with individuals getting together with an important clinical question. They then search for all the relevant published and unpublished trial information, critically appraise it, and summarise that information in such a way that can be understood by health care practitioners, consumers and managers. The aim of the Cochrane Skin Group is simply to produce the best possible evidence on the effectiveness of health care interventions for people with skin problems.
The scope of the Skin Group is wide, and includes any skin problem that leads an individual to seek help from a health care provider. The Group also considers evidence about skin treatments that are sold overthe-counter or are widely available.
................................................................................................................................
Cochrane Skin Group, Centre of Evidence Based Dermatology, Room A103, King's Meadow Campus, University of Nottingham, United Kingdom. NG7 2NR
This web site is maintained by Laura Prescott.
Page last updated: Mon 26th Jan 2015 17:00:52 CET