In Memoriam: Andrew Herxheimer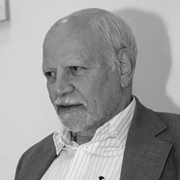 I am sad to inform you that Andrew Herxheimer - a dear friend of the Cochrane Skin Group – died recently at the age of 90 years.
Our sympathy goes to his family and friends. 
I knew Andrew when I was a medical student at Charing Cross Hospital in London where he taught clinical pharmacology. I remember him vividly as he always used to ask us lots of reflective questions. At first I did not like it because medical students usually like answers, but his questioning style started me thinking more and more and it has stuck with me to this day.
 Andrew was a founding member of The Cochrane Collaboration, but also a founding member of our Cochrane Skin Group with which he had a very close relationship. When I look at my original profile on Archie registered in 1997, I can see Andrew's name there as my nominator. Andrew was a great campaigner, especially for ensuring that adverse effects of treatments were given prominence in Cochrane reviews resulting in him becoming convenor of the Adverse Effects Methods Group. Andrew was also an editor on our textbook of Evidence-Based Dermatology (all three editions) and he always did his editing job with rigour and diligence.
Although very popular throughout the Collaboration, Andrew would always come to the Skin Group dinners at Colloquia. He was also registered to come to our annual Cochrane Skin Group meeting in London this week. My last recollection of Andrew is at the Cochrane Colloquium in Vienna. We were both like naughty boys skiving from the main talks in the café area, where we ended up swopping old stories and laughing a lot. Like me, Andrew liked awful puns – I am not sure if his were worse than mine or vice versa – probably the latter. Then Lisa Bero and Hilda Bastian joined us and we laughed even more talking about all sorts of things and putting the world right again.
Laughing like good old friends do - that's how I will remember Andrew. Thank you Andrew for all that you did for the Cochrane Skin Group and for many happy memories.
 Hywel Williams, Co-ordinating editor of the Cochrane Skin Group
If you want to read more about Andrew's life and work, or to share your memories of Andrew, please visit his In memoriam page (https://community.cochrane.org/news/tags/authors/memoriam-andrew-herxheimer) on Cochrane Community.