Professor Williams is Director of the Centre of Evidence Based Dermatology (CEBD), a research department based at The University of Nottingham.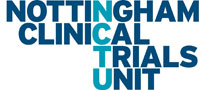 The Nottingham Clinical Trials Unit (NCTU) is a UK Clinical Research Collaboration-registered clinical trials unit, based at The University of Nottingham. NCTU works in collaboration with clinicians and researchers to design and conduct high-quality multicentre randomised trials addressing important health questions.

Since atopic eczema is such a large topic, it is difficult and time-consuming to identify all the relevant randomised controlled trials (RCTs) published to date from the thousands of records recovered when searching. There is much duplicated effort in finding and appraising such trials.
The GREAT database is a unique resource which brings together all randomised controlled trials from the year 2000 to the end of 2009 in one easy to use and accessible resource. The aim of this database is to speed up eczema research in the future.
Dermatology Images
Other Useful Sites
MediCAD

 


Professional Medical Computer Aided Diagnostic System